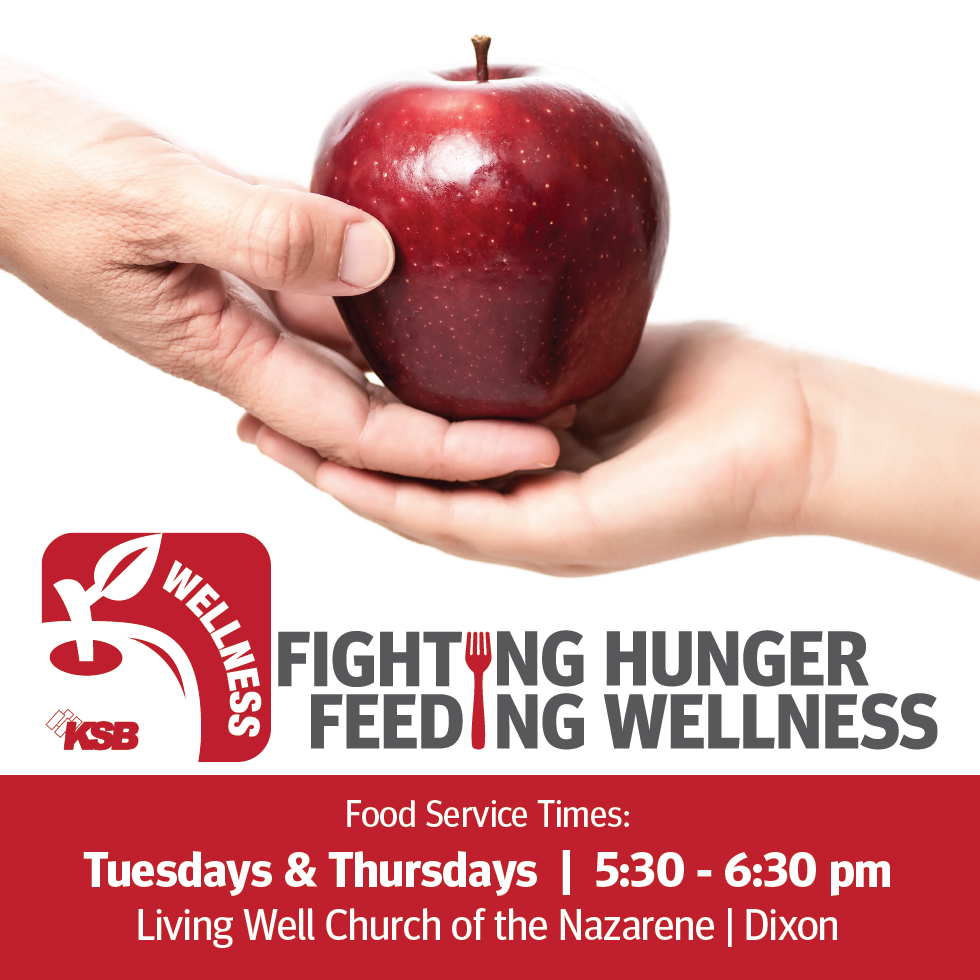 KSB is excited to kick off a new initiative in 2018 that aims to help those in our community who lack access to healthy meal options.
The Fighting Hunger Feeding Wellness program utilizes surplus food from the KSB Cafeteria, which is distributed to local community members who may not know where their next meal is coming from.
Community members can stop by each Tuesday and Thursday between 5:30 and 6:30 pm at the Living Well Church of the Nazarene, where pre-packaged dinners are available to pick-up. Meals can be taken home, or eaten on-site at the Living Well Church.
In addition, KSB will be providing wellness services during certain food service times, such as blood pressure checks, blood sugar screenings, diabetes information and general health education.